Leaders in foot and ankle surgery
Why choose Total Foot & Ankle for your acute or chronic pain?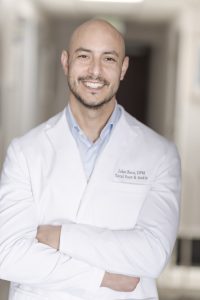 Dealing with chronic or acute foot and ankle pain can be difficult and at times overwhelming. Deciding who to see should not add to your stress. Dr. Baca has the experience and expertise to properly diagnose and treat your pain. We believe choosing Total Foot & Ankle to care of, and treat your foot and ankle conditions is the right choice.
Dr. John Baca, our board-certified podiatrist, has extensive medical training that was focused solely on the bones, ligaments and tendons of the foot and ankle. In addition to residency, Dr. Baca also did a rigorous Fellowship in advanced and complex foot and ankle care.
 We know that together we can help alleviate the worry and anxiety that goes along with choosing the right doctor for you.Dr. Baca is a podiatric foot & ankle surgeon who is equipped to treat your foot & ankle pain.
As a board-certified podiatrist and surgeon, Dr. Baca can perform various beneficial surgical procedures that help people get back on their feet and walk without pain. Many residents in Plano and the greater Dallas-Fort Worth area live very active lives. You might compete in sports or have family members who do. You might work on your feet at a job that keeps you very active. Maybe you enjoy hiking, biking, or fishing from shore. No matter what you do for a living or in your spare time, foot or ankle pain could put an end to all of it very quickly.
Common Foot Surgery Options
Foot surgery could help you put weight on your feet again and walk normally. Dr. Baca can reattach tendons and ligaments and help to repair badly broken bones. He can perform metatarsal surgery that improves rheumatoid arthritis, bunions, and various foot deformities. Metatarsal surgery is the most common type of foot surgery because it has many potential benefits.
Dr. Baca can also do reconstructive surgery that corrects deformities and enables the patient to walk correctly. If you have a foot fracture that does not want to heal, Dr. Baca could encourage it to fully heal even the most complex of foot fractures.
Many foot ailments could be corrected with timely and affordable foot surgery. The professional doctors and staff at Total Foot and Ankle in Plano can help restore your ailing foot and get rid of the pain.
Common Ankle Surgery
The Achilles tendon is very important and runs along the backside of your ankle and foot. A torn or detached Achilles tendon makes it impossible to walk without enduring a lot of pain. Dr. Baca can perform ankle surgery to reattach the tendon and help to strengthen your foot and ankle.
If you have a fully detached tendon or ligament damage in your ankle, Dr. Baca could perform fusion surgery. Fusion surgery enables a torn or detached tendon or ligament to reattach and anchor itself solidly in your ankle or foot. Fusion surgery enables your torn or detached tendons and ligaments to regain their strength and help you to walk without pain.
Dr. Baca can also perform bone fusion, osteotomy, and grafting surgeries to relieve arthritis or strengthen fractured bones and other painful conditions. Whether you suffered a soft tissue injury or broke your foot or ankle, Dr. Baca and the professional staff at Total Foot and Ankle can help.
When Should I see A Podiatric Foot and Ankle Surgeon?
Unable to bear weight
Discoleration
Swelling
Numbness, burning or tingling
Persistent pain or discomfort in the foot or ankle
Heel pain
Foot or ankle deformity
Abnormal bump or growth
How We Can Help
Not sure if you need a foot surgeon?
Contact Dr. Baca at Total Foot and Ankle to make an appointment to determine if foot or ankle surgery is right for you. Our highly skilled team will ensure you receive the best treatment possible. If you are suffering from foot or ankle pain contact us immediately for a consultation at (972) 942-8080.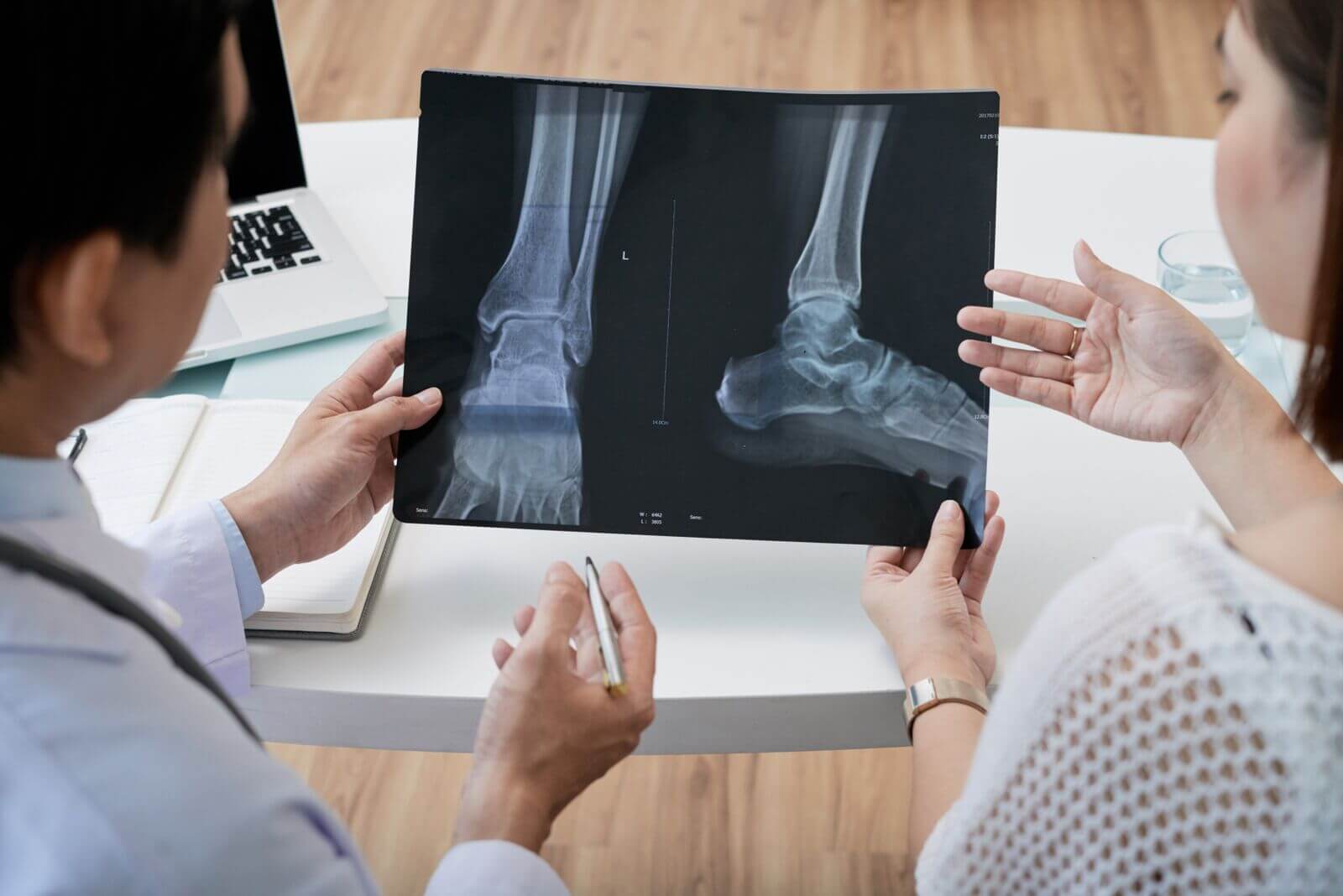 Healthcare Provider Focused on Helping Patients Regain Mobility and Improve Overall Health

bunions
We offer both conservative and minimally invasive treatment options for bunions.

diabetic feet
We consider diabetic foot care as a partnership between you and our podiatrist.

heel pain
We have the experience to properly diagnose and treat the cause of your heel pain.

Achilles Pain
We offer the latest advancements in treating acute and chronic Achilles pain.
We're here to help our patients in their quest for overall foot health. Are you ready to find an answer for your foot and ankle pain? 
Is Foot or Ankle Surgery Necessary?
Torn ligaments and fractured bones often require surgery. However, the initial treatment for many foot and ankle injuries or conditions may involve less invasive measures such as immobilization or customized orthotics. If pain and mobility do not lessen, Dr. Baca may recommend surgery. Dr. Baca's years of experience with surgical procedures include:
Surgical intervention is based on your individual needs and the severity of the condition.
Our medical care solutions include EPAT®, foot and ankle surgery options, custom orthotics, and diabetic shoes. We help patients restore their confidence and overall health by delivering high quality foot and ankle care.